We are a Church of God church that strives to be a loving and hospitable church to our members, guests, and community.
Our Vision
City of Hope is to be an effective outreach to the world showing the love of God in Word and deed. City of Hope will help all our members to develop meaningful relationships with one another and their neighbors in the communities in which they live.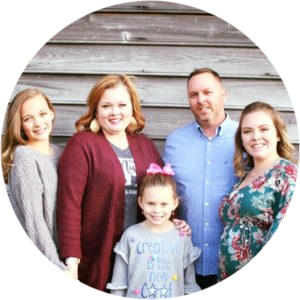 Lead Pastor, Toby Jones
Toby Jones has given his life to share the gospel of Jesus Christ. He has the unique ability of sharing biblical truth in a straight forward, yet loving way that has encouraged many over the last several years. Since September of 2016, he has been the Lead Pastor at the City of Hope Worship Center. He has served the Church of God in many roles since accepting the call to preach. Pastor Jones completed the highest rank of ministry in the Church of God, which is being recognized as an Ordained Bishop. Pastor Toby and his wife, Jenny, have daughters Karlee, Payton and Avery.
Associate Pastor, David Simmons
As an Ordained minister in the Church of God, Pastor Simmons has been involved in ministering to the homeless and hurting of the Columbia area since 2000. He has a heart for the lost and the poor of our community. Prior to coming to City of Hope he was the lead pastor at Lighthouse Worship Center in Swansea. He is a founder and board member for Christ Central Ministries and is director for Cars4Hope, a local non-profit organization dedicated to helping low income families by providing them reliable vehicles. He is a graduate of Lee University and Appalachian State University. He is married to Shannon and they have two children, Hannah and Caleb.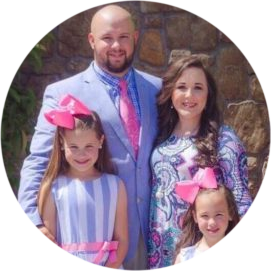 Worship Pastor, David Hendrix
David started singing on stage at the age of 3, and has loved it ever since. In high school, David sang in the All State Choir and was chosen as one of the top 50 tenors our 2500 South Carolina high school students. He was also in the marching band and we drum line captain. In addition to the marching band. David was in the concert, symphonic, and jazz bands. While in Jazz band in 2002, he met Heather who is now his wife. He know at an early age that he wanted to incorporate music into his life. After coming to know the Lord at the age 20, he knows that it is his calling to sing and lead for the Lord. David and Heather have two daughters, Peyton and Paisley.
Children's Pastor, Sam Baker
Sam and his wife Morgan have been involved in youth and children's ministry since 2013 and have pastored since 2016. They have been at City of Hope serving as children's pastors since 2018. They are passionate about showing the love of Christ to children in ways that they can better understand and connect with. They see a need for children today to be loved unconditionally, and to understand that Christ loves them deeply.